Hazardous Waste
What is hazardous waste?
Hazardous waste is defined broadly as any substance that can be harmful to humans or the environment. This includes solid, liquid and contained gaseous materials, and encompasses everything from common household materials like fluorescent light bulbs and motor oil to the most toxic of industrial byproducts.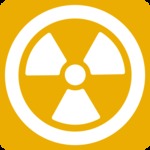 In the United States, the Resource Conservation and Recovery Act of 1976 sets the definition and categorization of hazardous waste and also dictates methods for disposal. There may be additional defiinitions or designations in your jurisdiction, but in the industry RCRA waste means hazardous waste as defined by RCRA. There fall into two categories: (1) listed wastes, and (2) characteristic wastes. Listed wastes contain at least one constituent that appears on enumerated lists of hazardous waste (F, K, P and U). Characteristic wastes exhibit certain hazardous properties – ignitability, corrosivity, reactivity and toxicity - at or above a level defined by law.
A hazardous waste is any material appearing on one of four lists of wastes maintained by the EPA or that meets one of four set criteria: ignitability, corrosivity, reactivity or toxicity.
The four waste lists (known as the F, K, P and U lists) pertain to materials created through various industrial procedures and are meant to help commercial operations easily identify their hazardous byproducts. But a material can still be hazardous if it meets one of the four characteristic tests.
Ignitability means the waste creates fire in some conditions. This type of waste includes fuels and paint thinners.
Corrosivity means the waste can eat through metal containers such as storage drums. An example would be battery acid.
Reactivity means the material can cause explosions or is otherwise unstable. Dynamite would be one familiar example.
Toxicity means the material is harmful if consumed. Common examples of toxic wastes are mercury and lead.
Although solid waste (e.g. paper) can catch on fire, it is not considered ignitable waste under RCRA. Some solid waste is ignitable, if it spontaneously catches fire through friction or absorbing moisture.
Ignitable refers to liquid waste that can catch one fire and stay on fire. Oxidizers are classified as ignitable wastes. Many wastes in solid or nonliquid physical form (e.g., wood, paper) can also readily catch fire and sustain combustion, but these nonliquid materials are not regulated as ignitable wastes. A nonliquid waste is considered ignitable if it can spontaneously catch fire or catch fire through friction or absorption of moisture under normal handling conditions and can burns readily. Certain compressed gases are also classified as ignitable. .

How much hazardous waste is produced?
In 2009, more than 35.3 million tons of hazardous waste was produced by 16,220 industrial waste generators, according to the EPA. The top five states for hazardous waste production that year were Texas, Georgia, Louisiana, Alabama and Mississippi, with Texas producing more than a third of all the United States' processed industrial hazardous waste.
The processes creating the largest amount of hazardous waste were chemical, petroleum and coal product manufacturing.
The largest hazardous waste producer in 2009 was DSM Chemicals North America in Augusta, Georgia with nearly 3.8 million tons of waste. Other high-ranking producers were Solutia of Alvin, Texas; BP Products North America of Texas City, Texas; Diamond Shamrock Refining Company of Sunray, Texas; and E.I. Du Pont de Nemours & Co. of Pass Christian, Mississippi.
How is hazardous waste treated and disposed?
Various types of hazardous waste can be treated using different methods to eliminate or reduce their danger to people and the environment. Treating the waste can also make it safer to move or store before it can be properly disposed. Incineration is one common method of treating many solid hazardous materials.
Disposal technically means the placement of waste in or on land, usually in a regulated disposal site. Liquid hazard wastes are commonly disposed of in underground injection wells, which are closely regulated because of the potential threat they pose on sources of drinking water.
The EPA reported that in 2009, more than half of all the processes hazardous waste (51 percent) was disposed of using deepwell or underground injection. Another 14 percent was disposed of using an organic water-solution treatment, while other methods such as incineration were used for a small percent of total hazardous waste.
Hazardous waste issues
The EPA has identified 10 leading problems related to storage and disposal of hazardous waste. Often it's the case that the person responsible for the potentially dangerous materials is unaware of all the requirements included in the RCRA.
A 2008 EPA presentation listed improper labeling as the top issue related to hazardous waste. The materials may be unlabeled, uncovered or the label may not contain all the required information. Other common problems included improper disposal, such as vials of chemicals going into the regular trash, and facilities that did not adequately document how long materials had been on hand and when unused containers were no longer considered valuable.
Hazardous waste in the home
While small compared to industrial waste producers, every Green Engineering produces hazardous waste and is responsible for its proper disposal. This is usually accomplished with the help of a municipal or private waste disposal service.
Waste materials such as car batteries or oil, or appliances like refrigerators that contain hazardous chemicals, should never be included in regular household trash. Instead, read the label for proper disposal instructions or call a waste service operation in your community for guidance on how to properly dispose of the material. Many city and county websites have instructions for disposing of this waste.
Fuel and motor oil can be recycled, and often automotive service stations will collect unwanted oil from individuals and dispose of it properly. Leftover product can also be given to others to use, but it's important that all labeling and instructions remain with the product. Other materials that can be hazardous include latex and oil-based paints, paint thinners. cosmetics, adhesives, and lighter fluids.
Household chemicals should not be buried, thrown out with trash or poured down the sink unless they arelabeled as safe for sewer systems. To dispose of liquids, use an absorbent material to collect the liquid. Sawdust, rags, paper towels or cat litter often work well.
Mechanical and Buological Treatment of waste.
Radioactive Waste
This type of waste is characterized by origin and rate of energy emitted by the waste. Most rad waste a waste management engineer classified as low-level radioactive waste.
Other types include
high-level radioactive waste - most of this is spent (used) fuel from nnuclear reactors. Mankind hasn't figured out what to do with this, and this type of waste is generally stored near the power plant it was used in.
Transuranic waste - plutonium rich waste from production of atomic bombs.
uranium mill tailings
Natural occurring radioactive materials (NORM) and accelerator-produced radioactive waste
Mixed waste – waste tjat meets criteria for radioactive waste and hazardous waste.
Australian Government on Radioactive Waste
Universal Waste
Differences Between Universal Waste and Hazardous Waste Regulations: EPA Webpage
Criteria for the Definition of Solid Waste and Solid and Hazardous Waste Exclusions: EPA Webpage
Green Engineering hazardous waste.
Resources
U.S. Environmental Protection Agency
CLU-IN - EPA's site on innovative hazardous waste cleanup
Colorado's Hazardous Materials and Waste Management Division
Ohio EPA, Division of Hazardous Waste Management
New Jersey's Solid and Hazardous Program
Utah's Division of Solid and Hazardous Waste
Institute of Hazardous Waste Management - professional organization
Frequently Asked Questions About Contaminants Found at Hazardous Waste Sites - from the Agency for Toxic Substances and Disease Registry
OSHA's page on hazardous waste
Basel Convention - United Nations
Basel Convention
Institute of Hazardous Materials Management
EPA's Hazardous Waste Clean-up Information
Environmental Chemistry
India's Ministry of Environment and Forests, Environmental Information System Centre
U.S Environmental Protection Agency
Australia Department of the Environment, Water, Heritage and the Arts - page on hazardous waste
Occupational Safety & Health Administration - Working new hazardous waste
Medline Plus


NetRegs - UK's environmental guideance for small businesses